Use of digital technology is an instructional practice that ultimately helps students. It makes use of a broad range of technology-enhanced educational strategies. It includes blended learning, flipped learning, personalized learning, and other strategies that rely on digital tools to a small or large degree.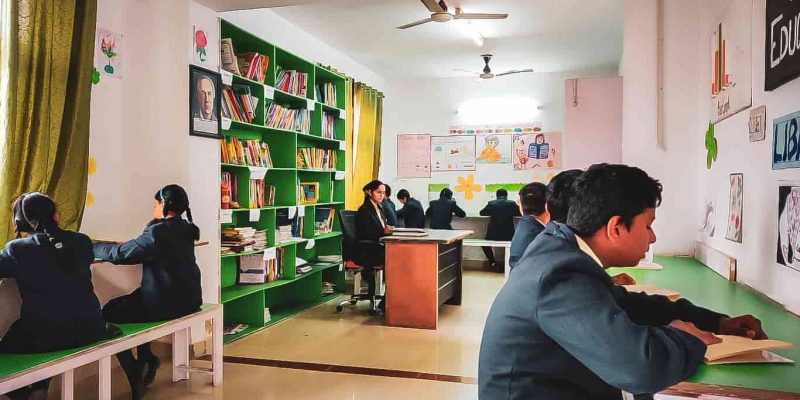 While people often think of digital learning as just the use of digital tools in the classroom, the purpose of the concept of Digital learning is meant to enhance learning, not simply continue it via a digital means.
Digital Edge provides students with access to devices doesn't only lead to better outcomes. But the thoughtful integration of technology to enable students to actively engage with ideas and their peers does enhance the learning experience. Digital edge helps to keep school campuses secure and well organized also. It's a nuanced and strategic challenge that grapples with countless tangible and abstract variables—devices, software, classroom practices, professional development, and collaboration among the many stakeholders just to name a few.
BIS, understanding the importance of digitization of the modern world, has introduced various initiatives for the development of each Student in every possible way to make them able to tackle the future endeavors.
LEAD School is an integrated system that transforms schools into excellent institutions. This integrated system provides everything a school needs – books, workbooks, smart classes, teacher training, teacher manuals, ERPs or Math/Science kits – in one place. This integration is one of the factors generating excellent results. It blends courseware, software and hardware. The courseware is built on a comprehensive curriculum and world class pedagogy. And the software and hardware ensure seamless and simple execution and data analytics. What's more, the system comes with a deep implementation partnership from our Excellence team because we know that schools are human systems and need monitoring and support.
With the LEAD School parent app, you have full information at your fingertips. From home practice to unit progress, you know what is happening at school. With student performance and attendance, you know how your child is doing. It is what every 21st century parent needs.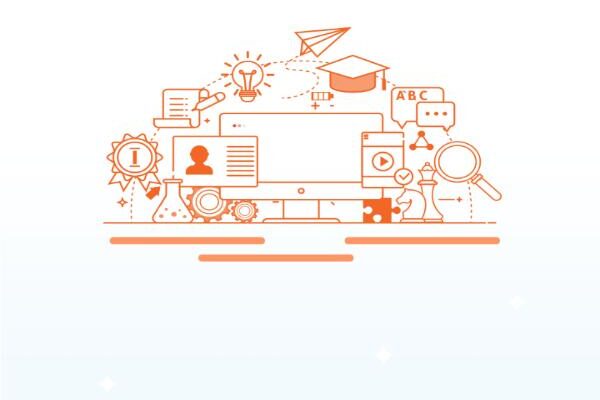 Educomp smartclass brings about a complete transformation in BIS classrooms. The Science teacher while explaining how a DNA replicates is able to show the class a 3D animation of the DNA replication process on a large screen. She can explain the fine points of the process, zoom in to show the relevant visuals, freeze and annotate when and where she needs to emphasise. Similarly the History teacher shows the class a virtual walk through of the Harappan Civilisation. Uncovering the relevant parts step by step as a part of her lesson plan, while the Geography teacher shows a virtual Block mountain being formed…all with engaging animations, colours, music, sounds and voice. The teachers gain complete attention and interest of every child in the class. Every child gets a visual input on how it happens and the concepts are well understood and internalised.
Towards the end of the class, every teacher displays a set of questions on a large screen, every child in class gets ready to answer the questions with their personal answering device – SAS. Students click the answers, instantly, teachers are able to get a score sheet for every child in class. She ends the class re –teaching the parts of the lesson that were not understood well by class.
The result: faster and accurate understanding of the concepts in class and consequently improvement in the overall academic performance of students. Now all of this was possible with Educomp smartclass as it existed before CTS.
With CTS a lot more is possible. The science teachers can use a Diagram Drawer which plays a step by step line drawing animation of how to draw stages of DNA replication or block mountain formation. She can get a brilliant Teaching Idea by clicking on the Teaching Idea icon before she commences teaching. Or use the Topic Synopsis or Mind Map to recapitulate the salient points of a lesson or concept taught. She can also click on Simulation to show virtual experiments without having to rely on limited Lab availability. There are Worksheets, Weblinks and then in the days to come access to smart class Teacher Fraternity Resources an ideas and best practices portal which will give any teacher to share and access pedagogical expertise
All this support to teachers helps BIS students to understand the problem in more practical as well as theoretical manner.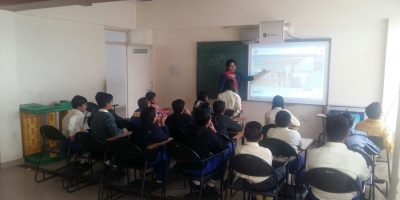 Edusecure App
It is a mobile app designed just for the management that helps the school as well as parents to keep a check on their ward. App shows real time information about the school performance indicators helping to the smooth operation of the school and driving the discipline across different departments. The dashboard of the app is quite easy for use to use. It helps them to keep a check on the student's attendance, daily academics, fee structures, the status log on the transport and other such facilities that are being provided by the school to the student. This app will help parents to keep in touch with the Student even though the student is busy in class, without interrupting the learning process of the student. All the real time data will be provided on this app for the parents to ensure the safety as well as the good performance of students.
Atal Tinkering Lab: The Key to India's Brighter Future
In a bid to make its impact on the world with a vision to cultivate 1 million children in India as neoteric innovators, the think tank of India, NITI Aayog, has established a network of 'Atal Tinkering Labs' (ATL) under the Atal Innovation Mission (AIM) with the objective to endorse STEM system of education, by cultivating curiosity, creativity, and imagination in the young India.
STEMpedia provides a one-stop solution for setting up a fully-equipped ultra-modern atal tinkering lab: right from applying for an ATL to after set-up training and round-the-clock training support. Our turnkey package comprises our original kits that come with the latest technology and world-class training and teaching material that help inculcate must-have 21st-century skills such as adaptive learning, computational thinking, physical computing, and rapid calculations, among many others.
BIS Digital Edge
BIS has collaborated with such a huge platform, so that the students can learn, perform and interact at such a major platform, helping the students to get a good exposure.
LEAD School
Educomp Smartclass
Atal Tinkering Lab
Edusecure App
From Digital Edge Technology we ensure
Safety and security
One of the most important aspects of running a school is to keep it safe and secure environment to the students. It is imperative that the campus of school is run effectively and efficiently while being safe.
Future Skills
To create a work space where young minds can learn innovation skills and sculpt ideas through hands-on/do-it-yourself activities. We provide facilities to work with latest technologies and tools – electronics, sensors, open source micro-controller boards, 3D printers etc
Overall Development
We understand that development is the term used to describe the changes in your child's physical growth, as well as her ability to learn the social, emotional, behaviour, thinking and communication skills she needs for life.
Transparency
Yet another extremely important aspect needed for running a successful School! It is essential to be able to document and report all activitiesof students & school.